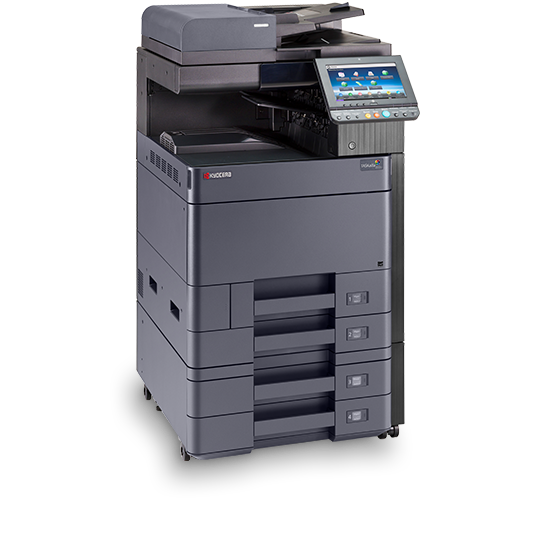 TIME TO UPGRADE YOUR OLD COPIER?
No need to suffer with a copier that keeps on breaking, time to swap it!
When you have a business that depends on your copier, it is important the copier work at all times. We have factory trained copier technicians and have the products and services to help your company. We can help established companies or even startups. We have sales and rental programs to help your company. Give us a call to get a copier lease for your company.
Finding the perfect copier can be tricky. Every sales rep has a story, and every client does too. Sometimes the real thing is this, ?we just want it to work.? We understand your copier matters. In order to do a great job you need to be able to get your copies done and print the work that you are doing.
We work with multiple brands. Our most popular being Kyocera and HP. We would love to help you get the copier you need with all the features you want. We sell, lease and rent copiers for customers in the Madison area.
All you need to do is pick up your phone and call or fill out our easy form to get started. We would love to work with you!
COPIER RENTALS IN MADISON
If you need a short term or a long term copier rental in Madison, we can help you out. We have new and used copiers for rent. We would love to help you get a color or black and white copier to rent. Give us a call if you have questions about our copier sales and leasing programs.
Used Copiers
Many companies are interested in getting a used copier rather than a new, we have many used copiers to choose from!
WE WANT TO GET YOU A QUOTE ASAP
Choosing us will make it so you can get not only a quick quote, but the perfect quote to help your business for the next 5 years.  We focus to match the right technology with the right client.

Are you an hour or more outside of Madison? We can help companies who are in remote Wisconsin areas!  Being local gives us more bandwidth to reach the more rural areas just outside of Madison!

If your company has been looking at document management, give us a call to see what we can offer!

Kyocera is our main brand, but we also sell and service HP printers.  Kyocera has the technology to keep ozone out of your office by reinventing how copiers work.  The long-life ceramic drums means less expensive contracts too.
We partner with some of the best technology names out there.  Here is a small sample of our main partners!

Give us a call if you are looking to lease, rent or purchase a copier in Madison!