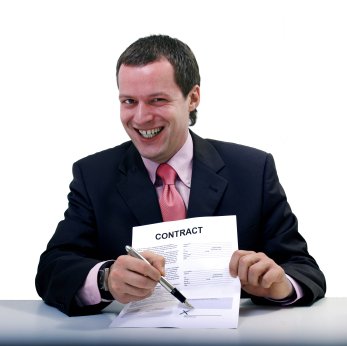 You are approaching the end of your five-year copier lease, and you couldn't be happier to get rid of this copier that has been causing you nothing but problems for the past few months. The contract ends on the 31st of the month, and today is the 4th. You are looking forward to sending this copier off to pasture.
Suddenly, you check the main and see a bill from your leasing company; it says you just paid to keep the copier for another three months. You call up the leasing company and attempt to get out of paying this bill for something you didn't want but to no avail.
You come to the grim realization that you are now stuck with this copier for another three months.
How Did You Get Stuck Paying For an Extended Lease You Didn't Want?
In almost every copier lease, you will find a clause stating that they can (read: will) charge you to extend your contract for three months unless you send a written notice that you intend to return the copier at the end of your lease term.
You also need to send your letter of intent in a particular window: 45-90 days before your lease expires. If you send the letter too soon or too late, the leasing company will ignore it, and they will charge you for that three-month extension.
What's worse, your leasing company will charge you between $600 and $1,000 for the pleasure.
How Can You Prevent the Leasing Company From Charging You For a Lease Extension You Don't Want?
Look at your lease end date and set a reminder in your calendar 90 days before the lease end date to send this letter of intent. Write the letter out in advance so you can send it out immediately when the day arrives.
Don't let the leasing company steal three months of free money from your wallet. Keep a sharp eye on your lease end date, and send that letter of intent out the minute you are 90 days out, and keep your money in your pocket, where it belongs.