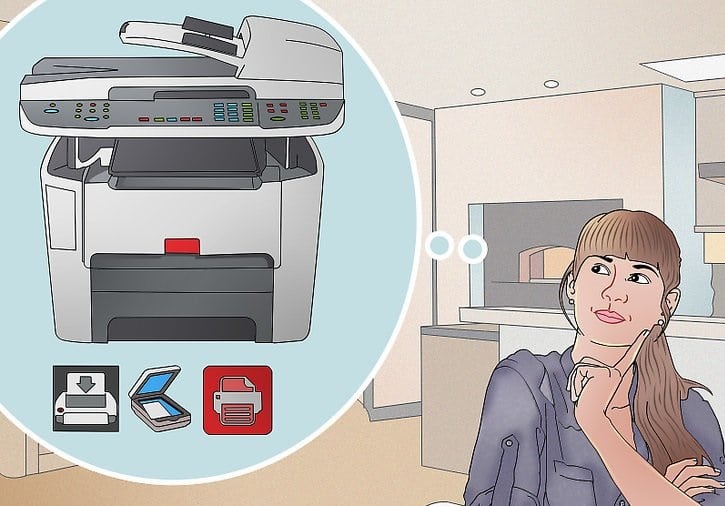 Copier manufacturers do everything they can to get their newest copier models out into the world, and their older models off the market as quickly as possible.
Why are these manufacturers in such a hurry to get their older stuff off the market?
The manufacturers are required by law to keep the parts of their discontinued models in the market for five years. The second that copier model reaches its fifth discontinuance anniversary, they remove all its components from the market. If you want to get parts and support for a copier that's been discontinued for five years or more, your only option is to buy a new one.
How Copier Reps Use This Knowledge to Scam You Out of More Money
Of course, copier reps will use this knowledge to get more copier sales. This situation isn't terrible on its own, but how they go about it could have you paying far more money than you needed.
They'll mention how the copier you are looking at has been discontinued, and it's now harder to get parts and support for it. Also, by some miracle, they have a brand new model to sell you for only $50 more per month.
Naturally, the rep leaves out the fact that the copier was discontinued about a year ago and still has four more years of life. You can still get parts and service for that copier for the remainder of that five-year window.
How Knowing the Five-Year Rule Will Save You Money On Your Next Purchase
If you know this five-year rule, you can make a much more informed decision on your next purchase.
If the manufacturer discontinued your copier two years ago, you could save a fair amount of money by setting up a lease for the remainder of its life cycle.
If the copier model you're looking to buy has been discontinued for four years, you would be wise to move on, regardless of the upfront savings you would get.
Please don't buy a brand new copier because your copier rep needs to meet his monthly quota. If you're going to buy a copier, get one that still has a good life cycle left. Purchasing a newer piece of tech is always appealing. But when you're buying tech for the office, you want to buy the equipment that does the job at the right price. Discontinued copiers with three or four years left will be smart purchase decisions for you and your business.