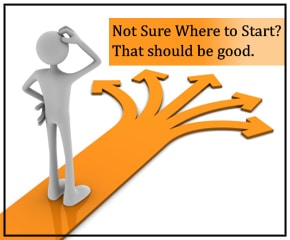 If you own a business, you have done it all. From top dog to coffee maker, you wear many hats. When it comes to outfitting your office with sufficient technology, some of us can get in the weeds. There is so much conflicting information and although we all need a copier, how do you know which one is for you? There are lots of different types of printers.  One of the first things you should consider is the use of inkjet or laser printers.
If price is your number one consideration, inkjet printers are by far the least expensive. Inkjet printers are compact and offer excellent print quality, especially when printing with color ink. Inkjet printers are the most common in your big box electronics store and they come in all price ranges.  Inkjet printers are the most popular choice for the everyday consumer. Inkjet printers go through ink fairly quickly, but their up front costs may make up for it. You'll have to do the math!
On the other side of the spectrum, laser printers are known for excellent print quality, especially with text. Laser printers are larger and less common in small or home offices. Laser printers are usually found in larger offices. Laser printers use less ink per page because of the efficient use of toner and may be more economical to run in the long term.
These are some types of printers that you should be familiar with. Call us for more information!