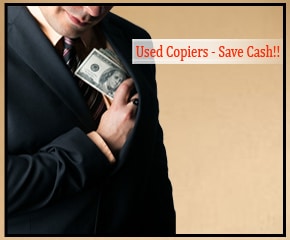 If you are in the market to buy a copier for you office, we can help! We offer new Kyocera copiers for sale as well as an excellent selection of refurbished used copiers. If you have never considered used copiers, you are missing out! Imagine the value you will get when you purchase a gently used copier for the fraction of the price of a new copier. Our sales staff are ready and willing to help set you and your office up with the best fit for your business.
When we say we have refurbished used copiers for sale, we don't mean that we simply changed the ink cartridge and put it on the shelf. No, our used copiers are refurbished to factory standards! Despite being gently used, your purchase will give you a high quality copier that will last for years to come. The idea of buying anything used can be intimidating. We want to take the mystery out of the process! We strive to offer great quality and value to our customers.
Our local, professional sales and leasing consultants will spend the time with you to get to know your business needs. The more we know about you and your business, the better match we can make between you and your new or used copier.
Give us a call today to learn about the value in used copiers!